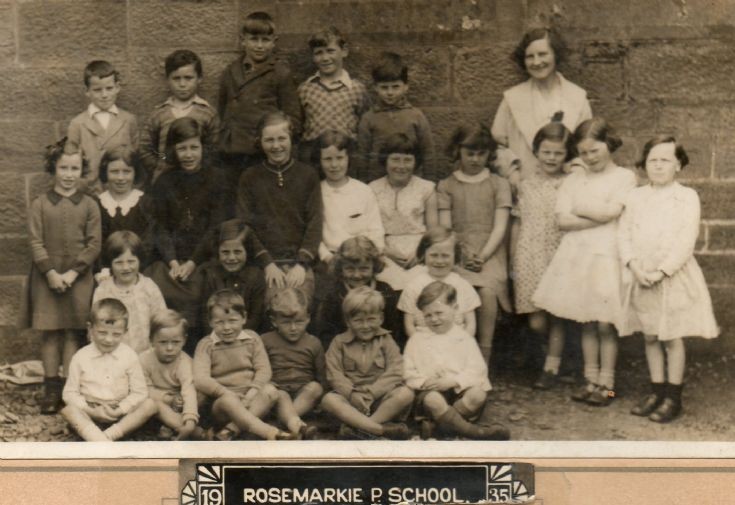 The Fortrose & Rosemarkie Image Library
Rosemarkie Primary School Group 1935
Rosemarkie Primary School 1935
Back row L to R: Kenneth Anderson, Robert More, Murdo More, Colin More, Ian Mann and Head Teacher Miss Reid.
Middle Row Standing L to R: Rhoda Anderson, ?,Moira Marwick, ?, Betty Hendry, Rita Cumming, Helen Miller, Sadie Anderson, Jessie Anderson and Jennie Jack.
Middle Row Seated L to R: Matty Munro, ?, Alice Young, ?.
Front Row Seated L to R: ?, ?, Hendry Owens, Donald Young, ?, ?.
Picture added on 02 December 2013 at 15:01