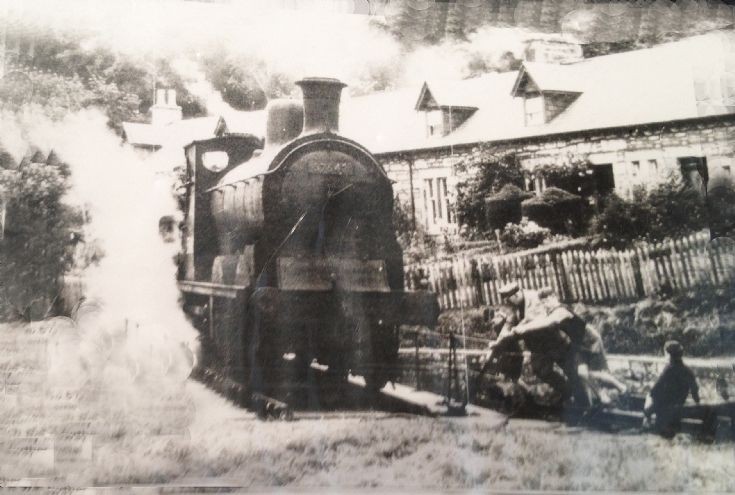 The Fortrose & Rosemarkie Image Library
Fortrose Railway Station.
Station Cottages on the right, the The Tower/Tank
was to the left i remember.
I would love to know who the young chap is botttom left We would "help"the crew turn the engine on the Turntable then two would be allowed on the Footplate.
Ican remember Jimmy Leich the fireman frying us eggs on his shovel.
Picture added on 17 November 2012 at 14:44
Comments: